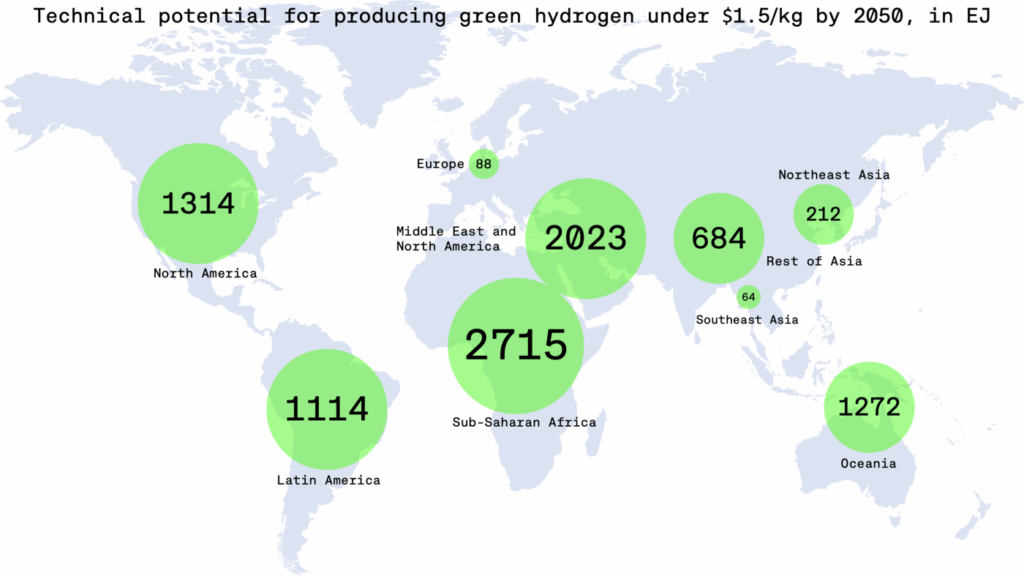 Though collections on Africa in the Global Hydrogen Economy.
Hydrogen is on the road to be the energy carrier of the future. If it is produced from renewable power sources, it is climate-friendly and frequently called "green hydrogen". Africa's size and abundance of renewable energy and mineral resources make it ideal for green hydrogen production. Indeed, some large-scale projects are already in the making.
But will green hydrogen become just another exploited African resource? pv magazine Global recently sat down with Chigozie Nweke-Eze, founder of Integrated Africa Power (IAP), to discuss the green hydrogen opportunity for Africa and whether resources can be used for export industries when domestic needs are so high. Africa has what it takes to supply green hydrogen to the world – but what must be considered?